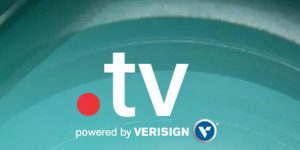 Verisign pays $5 million annually to the Government of Tuvalu to be the sole registry operator of .TV.
Verisign has the rights to sell .TV domain names up to December 31, 2021 that its contract expires. The domain is currently operated by dotTV, a Verisign company; the Tuvalu government owns twenty percent of the company.
The registry fees were $5.0 million in 2016 and 2015, and $4.5 million in 2014. ($5.5 million estimated for 2017)
The domain name .TV is the Internet country code top-level domain (ccTLD) for Tuvalu. Tuvalu is a Polynesian island nation located in the Pacific Ocean, midway between Hawaii and Australia. Tuvalu has a population of 10,640 (2012 census). Tuvalu's GDP is $32 million.
Verisign acquired .tv in December 2001 and has been operating it since then.
The info above was revealed in a SEC filing by Verisign: "The Company has an agreement with the Government of Tuvalu to be the sole registry operator for .tv domain names through December 31, 2021. Registry fees were $5.0 million in 2016 and 2015, and $4.5 million in 2014."
(Hat tip to George Kirikos of Leap.com)