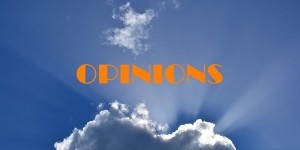 Here is what domains attorney Charles Gucciardo bought with more than $500,000.
Attorney Charles Gucciardo of The Gucciardo Law Firm, PLLC discussed his interest in new TLDs and motivation for registering dozens of domains in Rightside's My Side of the Dot.
Charles Gucciardo from Manhattan heard about the new .NYC domains from an ad on Pandora radio:
"I knew this was a tremendous opportunity and jumped on it immediately. I bought about 40 some odd different lawyer type names."
"I then met Jebidiah Burnett (Senior Domain Consultant at Rightside) and learned more and more about the opportunities with these new TLDs that were doing so well with search engines."
Charles Gucciardo's new gtld domains
Charles Gucciardo said to have registered sixty to seventy domains at the moment and spent over half a million dollars to buy them. He only revealed 9 of his domains but I was able to dig a bit further and find that he owns at least 32 .nyc domains, 5 .attorney and 2 .lawyer domains. He also owns 17 .com domains including Guccilaw.com. Some of his domains are behind privacy so they are not so easy to find.
Here is the list of new gtlds I found that Charles Gucciardo owns:
Dui.attorney
Dwi.attorney
Injury.attorney
Malpractice.lawyer
Medicalmalpractice.lawyer
medicalmalpractice.attorney
malpractice.attorney
Autoaccident.nyc
Malpractice.nyc
Superlawyer.nyc
Bestattorney.nyc
BACKINJURY.NYC
BESTLAWYER.NYC
BIKERLAW.NYC
BIKERSINJURIES.NYC
BIKERSINJURY.NYC
BROKENLEG.NYC
BRONXLAWYER.NYC
BROOKLYNLAWYER.NYC
CARACCIDENT.NYC
CONSTRUCTIONACCIDENT.NYC
GOTHURT.NYC
GUCCIARDOLAW.NYC
GUCCIARDOLAWFIRM.NYC
GUCCILAW.NYC
HEADINJURY.NYC
LABORLAW.NYC
LEGALMATCH.NYC
MANHATTANLAWYER.NYC
MAXIMUMAWARD.NYC
MEDICALINJURY.NYC
MEDICALMALPRACTICE.NYC
MEDICALNEGLIGENCE.NYC
MEDMAL.NYC
NEWYORKLAWYER.NYC
NYCLAWYER.NYC
QUEENSLAWYER.NYC
SCAFFOLDINJURY.NYC
SUPERLAWYERS.NYC
How much Charles Gucciardo paid for them?
Rightside revealed last year that the domain name Dui.attorney sold for 6 figures.
I believe that the other 6 .attorney and .lawyer domains were expensive too but not in the 6 figure range. All 7 domains have a renewal of about $1,200 each.
Most of the 32 .nyc domains were bought in the landrush phase of .nyc which had a cost of about $100 for each domain. So that would be another $3,000.
But some of the domains went into auction. Here are some of the auction prices paid by Gucciardo that I found in Sold.Domains:
CONSTRUCTIONACCIDENT.NYC $4,800
CARACCIDENT.NYC $2,050
MEDICALMALPRACTICE.NYC $1,060
LABORLAW.NYC $475
BESTLAWYER.NYC $363
Bestattorney.nyc $115
His total investment in .nyc domains (from what I see) is at about $13,000 so far including renewals. So the bulk of his investment went to Rightside's .lawyer and .attorney domains and a few domains I wasn't able to discover.