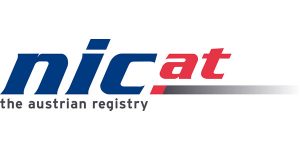 More than 1,000 domains worth more than $1 million USD were successfully sold during three .AT short domain name auctions in November.
The domains were auctioned by the .AT registry at Sedo. Bids in the auction originated from countries like China, the US, Canada, Germany and Austria.
I got my hands on a list of 201 .at domains that were all each sold for 1,000 Euro or more. These 201 domains sold for a total of 672,402 Euro ($698,649 USD) so they make the bulk of the .at sales.
Sedo has stopped reporting domain sales over 2,000 Euro/USD so more than half of these were not officially reported by Sedo.
Here are the 201 .at domain name sales:
| | | |
| --- | --- | --- |
| Domain | Price | Currency |
| c.at | 56,000 | EUR |
| 1.at | 26,008 | EUR |
| at.at | 20,500 | EUR |
| e.at | 12,500 | EUR |
| b.at | 11,100 | EUR |
| 6.at | 11,001 | EUR |
| i.at | 10,100 | EUR |
| d.at | 10,100 | EUR |
| ep.at | 10,099 | EUR |
| ch.at | 10,002 | EUR |
| f.at | 10,000 | EUR |
| jt.at | 10,000 | EUR |
| 5.at | 9,200 | EUR |
| 7.at | 8,877 | EUR |
| 24.at | 8,408 | EUR |
| ag.at | 8,200 | EUR |
| x.at | 8,077 | EUR |
| s.at | 7,877 | EUR |
| wh.at | 7,655 | EUR |
| me.at | 7,505 | EUR |
| ö.at | 7,400 | EUR |
| 8.at | 6,775 | EUR |
| qr.at | 6,600 | EUR |
| r.at | 6,500 | EUR |
| w.at | 6,200 | EUR |
| do.at | 6,200 | EUR |
| gh.at | 6,200 | EUR |
| 9.at | 6,100 | EUR |
| th.at | 6,100 | EUR |
| if.at | 6,100 | EUR |
| bo.at | 6,100 | EUR |
| de.at | 6,001 | EUR |
| 4.at | 5,900 | EUR |
| tz.at | 5,516 | EUR |
| 1.at | 5,436 | EUR |
| v.at | 5,301 | EUR |
| mh.at | 5,300 | EUR |
| 33.at | 5,166 | EUR |
| pr.at | 5,150 | EUR |
| iv.at | 5,101 | EUR |
| it.at | 5,100 | EUR |
| wg.at | 4,615 | EUR |
| se.at | 4,544 | EUR |
| eo.at | 4,200 | EUR |
| cu.at | 4,000 | EUR |
| fw.at | 3,950 | EUR |
| hm.at | 3,850 | EUR |
| fl.at | 3,700 | EUR |
| hp.at | 3,600 | EUR |
| dj.at | 3,600 | EUR |
| ja.at | 3,357 | EUR |
| yo.at | 3,300 | EUR |
| pc.at | 3,300 | EUR |
| bg.at | 3,217 | EUR |
| 0.at | 3,150 | EUR |
| tw.at | 3,133 | EUR |
| rj.at | 3,100 | EUR |
| pb.at | 3,100 | EUR |
| us.at | 3,077 | EUR |
| wc.at | 3,051 | EUR |
| gg.at | 3,030 | EUR |
| is.at | 2,894 | EUR |
| oö.at | 2,801 | EUR |
| fx.at | 2,801 | EUR |
| wp.at | 2,760 | EUR |
| bh.at | 2,700 | EUR |
| ra.at | 2,550 | EUR |
| pv.at | 2,540 | EUR |
| wo.at | 2,522 | EUR |
| sw.at | 2,414 | EUR |
| ps.at | 2,352 | EUR |
| dr.at | 2,351 | EUR |
| km.at | 2,251 | EUR |
| dc.at | 2,200 | EUR |
| 3d.at | 2,161 | EUR |
| kw.at | 2,151 | EUR |
| mm.at | 2,150 | EUR |
| 3m.at | 2,150 | EUR |
| jm.at | 2,150 | EUR |
| vr.at | 2,100 | EUR |
| oe.at | 2,070 | EUR |
| vp.at | 2,051 | EUR |
| be.at | 2,051 | EUR |
| xl.at | 2,050 | EUR |
| wm.at | 2,050 | EUR |
| kl.at | 2,050 | EUR |
| ok.at | 2,050 | EUR |
| ms.at | 2,050 | EUR |
| br.at | 2,049 | EUR |
| ww.at | 2,008 | EUR |
| ts.at | 2,001 | EUR |
| nf.at | 2,001 | EUR |
| öl.at | 2,001 | EUR |
| cc.at | 2,000 | EUR |
| 21.at | 1,938 | EUR |
| ne.at | 1,900 | EUR |
| rs.at | 1,827 | EUR |
| io.at | 1,801 | EUR |
| aw.at | 1,801 | EUR |
| ü.at | 1,800 | EUR |
| eu.at | 1,760 | EUR |
| fi.at | 1,750 | EUR |
| kk.at | 1,749 | EUR |
| dn.at | 1,716 | EUR |
| ph.at | 1,650 | EUR |
| ng.at | 1,650 | EUR |
| ff.at | 1,650 | EUR |
| az.at | 1,627 | EUR |
| al.at | 1,605 | EUR |
| af.at | 1,605 | EUR |
| xx.at | 1,600 | EUR |
| nz.at | 1,600 | EUR |
| gt.at | 1,600 | EUR |
| fs.at | 1,600 | EUR |
| 88.at | 1,550 | EUR |
| kn.at | 1,550 | EUR |
| as.at | 1,550 | EUR |
| ai.at | 1,550 | EUR |
| nc.at | 1,550 | EUR |
| nl.at | 1,501 | EUR |
| mk.at | 1,500 | EUR |
| on.at | 1,460 | EUR |
| sb.at | 1,456 | EUR |
| au.at | 1,450 | EUR |
| lg.at | 1,442 | EUR |
| sl.at | 1,427 | EUR |
| he.at | 1,426 | EUR |
| jb.at | 1,422 | EUR |
| sm.at | 1,401 | EUR |
| 4u.at | 1,401 | EUR |
| ql.at | 1,400 | EUR |
| bb.at | 1,400 | EUR |
| gl.at | 1,400 | EUR |
| ei.at | 1,383 | EUR |
| d2.at | 1,380 | EUR |
| ct.at | 1,367 | EUR |
| bm.at | 1,360 | EUR |
| wz.at | 1,350 | EUR |
| ga.at | 1,333 | EUR |
| mb.at | 1,327 | EUR |
| em.at | 1,327 | EUR |
| cg.at | 1,310 | EUR |
| ml.at | 1,300 | EUR |
| kg.at | 1,300 | EUR |
| pm.at | 1,300 | EUR |
| mc.at | 1,300 | EUR |
| ab.at | 1,260 | EUR |
| lp.at | 1,251 | EUR |
| tu.at | 1,250 | EUR |
| xy.at | 1,250 | EUR |
| w1.at | 1,250 | EUR |
| ma.at | 1,250 | EUR |
| nv.at | 1,250 | EUR |
| hr.at | 1,250 | EUR |
| jp.at | 1,250 | EUR |
| aa.at | 1,173 | EUR |
| ee.at | 1,173 | EUR |
| en.at | 1,155 | EUR |
| rb.at | 1,151 | EUR |
| mr.at | 1,151 | EUR |
| eh.at | 1,151 | EUR |
| 11.at | 1,138 | EUR |
| my.at | 1,130 | EUR |
| fp.at | 1,110 | EUR |
| hf.at | 1,110 | EUR |
| cd.at | 1,101 | EUR |
| ss.at | 1,101 | EUR |
| tm.at | 1,082 | EUR |
| gu.at | 1,061 | EUR |
| gw.at | 1,060 | EUR |
| ec.at | 1,055 | EUR |
| sg.at | 1,051 | EUR |
| om.at | 1,051 | EUR |
| po.at | 1,051 | EUR |
| im.at | 1,051 | EUR |
| b4.at | 1,051 | EUR |
| ex.at | 1,051 | EUR |
| pg.at | 1,050 | EUR |
| op.at | 1,050 | EUR |
| nj.at | 1,050 | EUR |
| hu.at | 1,050 | EUR |
| am.at | 1,050 | EUR |
| eb.at | 1,050 | EUR |
| ea.at | 1,050 | EUR |
| db.at | 1,050 | EUR |
| no.at | 1,050 | EUR |
| wb.at | 1,049 | EUR |
| rh.at | 1,049 | EUR |
| ad.at | 1,046 | EUR |
| wk.at | 1,038 | EUR |
| sa.at | 1,037 | EUR |
| li.at | 1,037 | EUR |
| kb.at | 1,010 | EUR |
| si.at | 1,001 | EUR |
| in.at | 1,001 | EUR |
| a2.at | 1,001 | EUR |
| er.at | 1,001 | EUR |
| pk.at | 1,000 | EUR |
| dp.at | 1,000 | EUR |
| ds.at | 1,000 | EUR |
| pp.at | 1,000 | EUR |