On December 13*, at 10:00 am Eastern Time .CLUB will be releasing approximately 9,300 NEW premium names into the registrar channel in the tiered premium offerings.
These names include names that were previously registered by the registry and thus were not available through the registrar channel.
The tiered premium names have suggested retail prices ranging from $100 to $10,000. As always, renewals on all .CLUB premium names, at all price points, are at the standard registration fee. Later tonight (around 9pm ET) the updated final lists of NEW names and all tiered premium names will be posted at www.landrush.club.
Some of the new names to be released include:
Science.club
Food.club
Fashion.club
Film.club
Watches.club
Vino.club
Ocean.club
Elite.club
Driving.club
ComicBook.club
Chinese.club
Gambling.club
and many more.
The new names also include approximately 1,200 3-character .CLUB names like:
Let.club
Gen.club
Bye.club
Boy.club
Dad.club
Mag.club
Med.club
Net.club
The registry is also releasing some 2-character names and some 3-number domains like:
1A.club
K1.club
K9.club
622.club
963.club
192.club
Get the full list of names at www.landrush.club

In honor of the release of these new names .club is going to offer a free custom t-shirt to the first 500 people who purchase a .CLUB premium name and share the name they registered on Twitter, tagging @getDotClub and including the hashtag #ClubIsEverywhere. Only premium names (priced at $59.99 or more) purchased after 10 am Eastern on Tuesday, December 13th and before 12 midnight Eastern on December 31st will qualify. .Club needs to be able to confirm the purchases via the Whois Records. The custom tee-shirts will feature the recipient's purchased .CLUB name on the back of the shirt.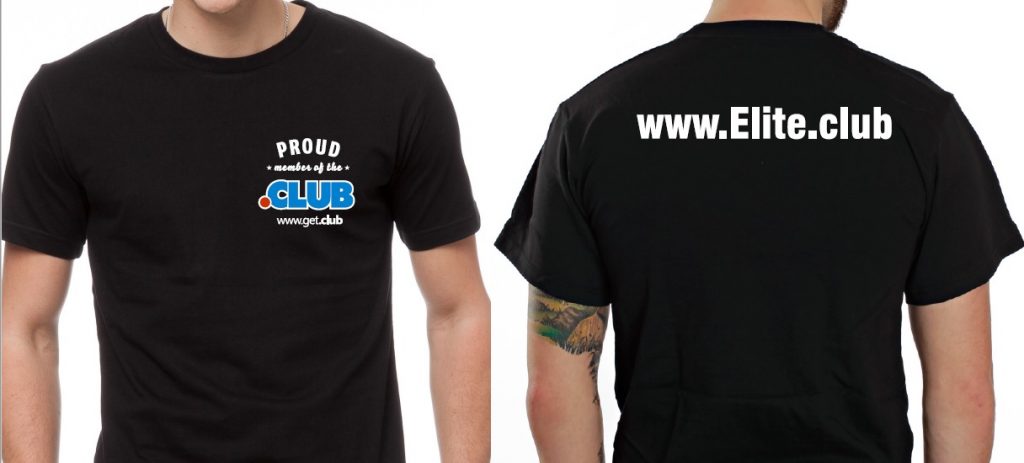 *There was a timing issue and some of the previously registered premium names that .club is moving to the registrar channel have not yet completed the deleting process yet, including the names featured in the video. They will be available for registration in a few days or so.  Sorry for any confusion.