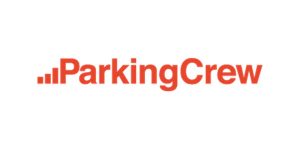 Parking Crew just added a new feature that lets you choose whether to display the domain name on the parking page or not.
This new addition the domain parking tools was requested by a few of Parking Crew's customers.
This feature can be activated on an individual domain basis or in bulk through the My Domains section of your ParkingCrew account. A red icon in the far right-hand column indicates that this feature is activated (the domain name is shown on the parking page) – grey that it has been deactivated (no domain name will be displayed on the parking page).

It is also possible to set this feature as a default setting for new domains listed in your account.
Parking Crew said that "While removing the domain name may, in certain cases, draw the user's attention to the ads. we do not recommend removing the domain name, if for example, you are looking to sell your domain name. It is important to note that this feature works for our standard and best performing layouts, there are certain themed layouts that are currently unable to support this feature"
I tried it with one of my domains and the result was that removing the domain name from the parking page also eliminates some of the empty space on the top of the parking page but the space removed was below the "search ads" feature.
I am not so sure this was the only reason that people asked for this feature but all other reasons I can think of are not really within the domain name parking rules…