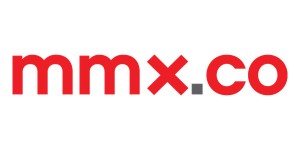 Minds + Machines Group Limited (AIM:MMX), provided an update on New gTLD developments in China, US and Europe.
On the operational front, the Company confirmed that 24 of MMX's top-level domains have now been successfully transferred onto the Nominet platform on schedule and on budget. The final two domains should have transferred on the 8th of November.
China
The Company is delighted to announce that registrations in .vip have now passed 500,000 registrations. This is a major milestone for the domain which MMX launched in May this year. Encouragingly, its growth has been achieved without the use of freemium sales models in its marketing.
To support the Company's ongoing development in China, a branch office will shortly be opening in Xiamen, a recognised hub for the Chinese domain industry, and associated staff appointments made. The Xiamen office will be in addition to its existing presence in Beijing and within the Group's previously stated 2017 operating expenses target.
US
In the US, the transfer of .boston has now completed the ICANN processes allowing MMX, the Boston Globe and the city of Boston to begin planning for a 2017 launch. Geo TLDs form an important segment of MMX's portfolio, the Company being recognised as a leading registry in this arena.
Separately, the Company is encouraged by the higher than expected renewal rates it is experiencing across its US facing vertical TLDs as the Company continues to test-market initiatives in various sector niches relating to MMX's portfolio in North America.
Europe
In Europe MMX is pleased to announce the implementation of a long-term co-marketing campaign with .UK. In the first month, the first leading UK registrar to introduce the initiative saw a three-fold increase in .london registrations. The Company will be closely monitoring the implementation of this long-term initiative across the wider UK registrar channel in 2017, as well as other initiatives planned for both the UK and Germany in the coming year.
Toby Hall, CEO of MMX, commented:
"Progress within the business is continuing at a significant pace and the outlook for 2016 remains upbeat. We are continuing to both rationalise our historic business and invest in our partners and portfolio to ensure we build on this momentum in 2017 across each of our key markets. After a period of significant internal heavy lifting, we are now beginning to see the advantages that our portfolio of TLDs can deliver."