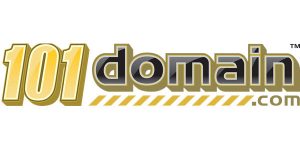 101Domain is rolling out new services and features while approaching the one-year anniversary since being acquired by Afilias plc in September 2015.
First, they have updated their terms & conditions and are now fully operational under the new corporate name, 101domain GRS Limited. Their ICANN accreditation now lists them under 101domain GRS Limited.
They have strengthened their privacy and data policies to provide more protection of client information and have done some housekeeping to reflect their re-organization.
Here are some of the new services and features:
Account to account transfers
Selling domain names or need to reorganize your accounts with us? Now you can move your domains between accounts with ease. Grab an auth code in your control panel and transfer your name to a new account? instantly. Keep your information private during the process if you've purchased WHOIS privacy with us. We don't require a renewal and it's completely free.
Easy Website Builder
Try our free 2-page starter plan today and see how easy it is to get a professional web presence up and running in no time. Those other guys are expensive. Starting at less than $3/month, build, host and publish a complete website that works on phones, tablets, and desktops perfectly in less than 30 minutes. Choose from professionally designed and highly polished templates to project a professional image to your customers. Add the ability to sell an unlimited amount of products with Stripe and Paypal for less than $15/month!
Branded Email Services
"Email should be quick and easy right? No complicated setup processes or settings. We've made it super easy to setup your own custom email ? start with one box for $1/month and expand from there. Setup your phone and other devices or use webmail, whatever your preference, in a few minutes. It really is as easy as 1-2-3."
Premium DNS Accelerator (Coming soon)
"Starting at $1/month per domain name. Dramatically increase performance and response time of your website and web services across the world with access to our full Anycast, DDOS fortified DNS network: you'll get a commercial-grade anycast network, load balancing, and powerful DDOS protection from one of the world's largest and robust DNS networks."
Finally, 101domain has some more stuff coming up later this year, all designed to make services management easier including:
Free two-factor authentication from Google,
Free email forwarding,
VPS and dedicated hosting,
Self-service country code domain transfers,
Multi-currency support,
Streamlined and consolidated email notifications, and
Streamlined renewal processes