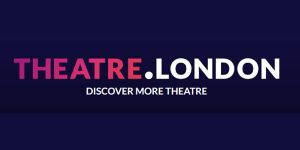 A new website theatre.london, launched by London & Partners, will help to shine a spotlight on, not only West End shows, but also the scores of other performances taking place every evening at one of the 210 theatres which are dotted all around the capital.
The new website, which showcases the capital's unique Dot London domain names, will offer a fresh take on all things theatre – the personalities and stories behind some of the most famous shows, information and news from fringe and art house productions, and a guide to what's new and different.
The Mayor of London, Sadiq Khan, said: "Supporting London's cultural, creative and night time economies will be one of my core priorities as Mayor, and theatre will play a crucial part in my plans.
"Hundreds of thousands of visitors from around the world set their sights on the bright lights of the West End every year. But beyond theatreland London has a treasure trove of playhouses in all corners of the city, hosting everything from our thriving fringe to top musicals, all of which contribute to our status as a world leader for culture and creativity.
"theatre.london is a wonderful new way to help even more people to explore and discover the hidden gems and huge variety of our city's show-stopping theatre scene."
Gordon Innes, CEO London & Partners, said: "London's theatres play a huge part in making the capital such a vibrant and exciting place. The West End puts on the finest shows on earth but it is also important to make sure people know about the smaller theatres, many of which are putting on exceptional performances and helping nurture the talent of tomorrow."
Jude Kelly, Artistic Director Southbank Centre, added: "Southbank Centre believes the arts have the power to transform lives, and that the arts must be available to all of us. We are pleased to be supporting the launch of theatre.london and its ambition to open up the world of theatre to new audiences, and wish it every success."
In partnership with SEE tickets and Edwardian Hotels, the website will showcase the rich variety and breadth of London theatre, as well as providing some of the sharpest ticket deals in town. It aims to introduce new and younger audiences to the world of theatre – from free, outdoor festivals to the glamour of West End hit shows – and to encourage more Londoners and visitors to explore new theatrical experiences and venues across the city.