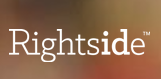 Rightside Group, Ltd. (Nasdaq:NAME), today announced financial results for the third quarter ended September 30, 2015.
"In the third quarter, we, delivered record quarterly revenue and margins continue to increase year-over-year due to the impact of the new generic Top Level Domain program on both the Registry and Registrar businesses," said Chief Executive Officer Taryn Naidu.
"Name.com had another strong quarter with revenue up 23% year-over-year driven by strong new gTLD registrations. We are excited about the market opportunity and to see increased market adoption of our new gTLDs as they are becoming an important tool for digital marketers. We are seeing a broad movement among leading brands, such as Amazon, Apple, Google, Hyundai, Samsung and many more. These innovative companies, and thousands more like them, have recognized new domain extensions' unique utility as simple, yet powerful discovery and branding tools. Two notable new domain extensions that are showing solid traction since their respective market launches are .ROCKS, which has over 60,000 registrations to date and .NEWS, our most successful and fastest growing gTLD, which has accumulated over 35,000 registrations to date since launching in July." Naidu continued.
Financial Summary
(in thousands)
Three months ended 
Nine months ended 
September 30, 
September 30, 
2015
2014
2015
2014
Registrar services (1)
 $ 43,953
 $ 40,907
 $ 129,233
 $ 117,847
Registry services (1)
 2,382
 562
 5,912
 820
Aftermarket and other
 8,547
 7,442
 23,423
 21,583
Eliminations (2)
 (763)
 (137)
 (1,747)
 (235)
Total revenue
 $ 54,119
 $ 48,774
 $ 156,821
 $ 140,015
Gain on other assets, net
 $ (1,721)
 $ (8,558)
 $ (8,682)
 $ (14,303)
(Loss) income before income tax
 $ (4,350)
 $ 2,489
 $ (9,818)
 $ (4,964)
Income tax benefit
 (946)
 (1,608)
 (2,617)
 (1,650)
Net (loss) income
 $ (3,404)
 $ 4,097
 $ (7,201)
 $ (3,314)
Adjusted EBITDA (3)
 $ 897
 $ (592)
 $ 2,244
 $ (3,648)
(1) Amounts for Registrar and Registry services revenue were previously presented on a combined basis as Domain Name Services revenue.
(2) Amounts in the eliminations line reflect the elimination of intercompany charges between our Registrar and Registry services businesses.
(3)  This Non-GAAP financial measure is described below and reconciled to GAAP net (loss) income in the accompanying table.
Third Quarter 2015 Financial Highlights
(Unless otherwise noted, all comparisons are relative to the fiscal third quarter 2014.)
Registrar services revenue increased 7% to $44.0 million compared to $40.9 million.
Registry services revenue increased to $2.4 million compared to $562 thousand.
Aftermarket and other revenue was $8.5 million compared to $7.4 million.
Total revenue increased 11% to a record $54.1 million compared to $48.8 million.
Adjusted EBITDA was $0.9 million, compared to Adjusted EBITDA of ($0.6 million).
Gain on other assets, net was $1.7 million representing the gain on withdrawals of its interest in gTLD applications during the period compared to $8.6 million.
Business Highlights
Rightside has signed registry operator agreements with ICANN for 39 gTLDs to date. Rightside also has an interest in 15 additional gTLD applications that have yet to be awarded to their ultimate registry operator.
Rightside announced the availability of the .NEWS domain extension in July 2015. .NEWS is Rightside's fastest growing gTLD with over 35,000 registration since launch and already ranks as the 4th most registered web address in its portfolio.
As of September 30, 2015, year to date Registry services revenue totaled $5.9 million and 36 of Rightside's owned and operated gTLDs were in general availability. In October 2015, Rightside launched two additional gTLDs (.LIVE and .STUDIO) into general availability.
To date, Rightside's 38 owned and operated gTLDs in general availability have generated over 375,000 registrations.
Rightside's retail registrar, Name.com, grew revenue 23% year over year with over half of that growth driven by higher margin new gTLDs.
With over 16 million total domains under management as of September 30, 2015, including over 2.8 million domain names registered through its retail outlets, Rightside remains one of the world's largest registrars.
Registrar Operating Metrics
Three months ended
Nine months ended 
September 30, 
September 30, 
2015
2014
Change
2015
2014 
Change
End of period domains (in millions) (1)
16.3
15.8
3.2%
16.3
15.8
3.2%
Average revenue per domain (2)
 $ 10.81
 $ 10.46
3.3%
 $ 10.69
 $ 10.28
4.0%
Renewal rate (3)
74.7%
72.5%
75.4%
73.0%
(1) A domain is defined as an individual domain name registered by a third-party customer on Rightside's registrar platforms for which Rightside has begun to recognize revenue.
(2) Average revenue per domain is calculated by dividing registrar services revenue for a period by the average number of domains registered on Rightside's registrar platforms in that period. Average revenue per domain for partial year periods is annualized.
(3) The renewal rate is defined as the percentage of domain names on Rightside's registrar platforms that are renewed after their original term expires.
Liquidity and Capital Resources
As of September 30, 2015, Rightside had cash and cash equivalents of $45.9 million, compared to $46.4 million as of June 30, 2015.
Business Outlook
For the full year ending December 31, 2015, Rightside reaffirms its revenue guidance and improves its Adjusted EBITDA guidance :
Total revenue of $210 million to $220 million, inclusive of $6 million to $9 million of GAAP revenue from the Registry services business; and
Total Adjusted EBITDA of $2 million to $3 million, up from prior outlook of break-even, driven by increased registry revenue, strong expense management and the timing of sales and marketing spend.