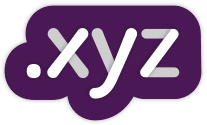 Facebook's Mark Zuckerberg announced on its Facebook page the next Townhall Q&A. He used a .xyz domain name, and not a very good one, for the streaming video: hacktv.xyz.
Here is the link Mark used:
http://stream.hacktv.xyz/qandawithmark-ext

The video doesn't load for me at the moment but maybe I am too late for the townhall. I can't find anything else on this domain name. http://stream.hacktv.xyz returns an access denied message and http://hacktv.xyz will not load.
The domain name is not registered under Facebook's name. The domain name hacktv.xyz was registered just 10 days ago by someone in France.