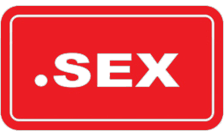 ICM Registry, the registry operator for the .XXX, .PORN, and .ADULT domain extensions announces the launch of .SEX.
.SEX launched on September 1, with three distinct phases. The first phase is the TMCH Sunrise phase for trademark owners (Sept 1-Oct 1). The next is a combined Sunrise B/Domain Matching phase for existing .XXX participants (Oct 5-Oct. 30); and the final phase is general availability (Nov 4th). Names in each phase will be available on a first-come, first served basis.
The TMCH Sunrise phase is exclusively for trademark owners who have registered their marks with the Trademark Clearinghouse (TMCH). Trademark owners should contact a participating global registrar as soon as possible to acquire domain names during this phase this phase ends on October 1st.
After the TMCH Sunrise, ICM will launch its combined Sunrise B/Domain Matching phase (Oct 5-Oct 30).  The Sunrise B/Domain Matching phase is designed for both mainstream brands and the adult industry.  This phase gives .XXX Sunrise B holders who participated in the .XXX Sunrise B blocking program and .XXX domain name registrants a chance to register available, directly matching names in .SEX.
Parties that do not have trademarks, or that have not yet registered their marks with the TMCH, can still enjoy priority registration in .SEX; simply buy a .XXX domain name before October 1, 2015 to participate in the .SEX Domain Matching program.  "The Domain Matching program is designed to give .XXX registrants an early option to get available, matching names in .SEX and the October 1st eligibility deadline provides additional time for interested parties to get the benefits of ICM's unique launch program," said Stuart Lawley, CEO.
SEX names not registered during the TMCH Sunrise phase or the Sunrise B/Domain Matching phase will be available for purchase by the general public on Nov. 4th.
.XXX, .PORN and .ADULT were three of the most successful Sunrise launches to date. "Thousands of mainstream brands and celebrities registered their names in our adult-related extensions to ensure brand consistency and control over their online presence.  We anticipate at least the same level of interest in .SEX. Within its first day of launch the .SEX extension showed strong performance, with more registrations than .PORN received its first day," said Lawley.
ICM Registry also proudly announces the launch of its tiered-pricing, premium names program for .XXX, .ADULT, .PORN and .SEX.  For the first time interested parties can obtain a variety of high-value, premium names directly through participating registrars. These names include SEO based keywords as well as two character names.
ICM will continue to work with the adult industry through its "super premium" program for select names that can only be acquired through ICM directly.
ICM Registry has developed resources for mainstream brands and the adult industry to help ensure brand protection in these new, adult-related domain extensions.  To learn more about eligibility, availability and timing, check out ICM's free, interactive Domain Check Tool. The Domain Check Tool helps find domain names in .SEX, .XXX, .PORN, .ADULT, as well as across ICANN's gTLD Program.
The registry is reaching out to trademark owners, celebrities, and existing .XXX registrants through its free webinar series; continuing legal education credits (CLE) are available for lawyers attending a webinar. ICM Registry's ongoing partnership with the TMCH and leading registrars provides even greater value to interested parties.
ICM registry encourages parties to participate in a webinar, access resource materials or contact a registrar directly to find out about TMCH Sunrise pricing, premium name pricing and .SEX domain name availability.
About ICM Registry: ICM Registry, headquartered in Palm Beach Gardens, Florida, is the registry operator for .XXX,.PORN, .ADULT and .SEX.