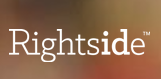 Rightside announced that it is reducing the prices of Platinum Premium domain names from its New gTLDs by 70-95%.
The announcement was made by Name.com, a registrar owned by Rightside.
On Sept. 9, 2015, they are dropping the prices of 4,933 Platinum Premium Domains.
With domains that include options from .REVIEWS to .DEMOCRAT, they are reducing prices by 70-95 percent.
"And we think that some of you folks are going to be very interested in these discounted Premium Domains."
Rightside premium pricing is a bit confusing. Purchase price could be the same as the renewal price but it could also be different. For example ballet.dance has a year one price of $10,000 and a renewal price of $1,000. Purchase price and renewal price is the same, at $7,000, for the domain b2b.software.
Platinum premium domains were priced at about $50,000 so now the most expensive of the domains in this list is priced at $15,000. The cheapest is priced at $5,000. Renewal prices range from $7,000 down to $1,500. Not exactly a deal.
In January I discovered by accident that Rightside New gTLD Domain Name Renewals Are Much LOWER Than Registration Prices.
Some of the Name.com top choices include:
www.skis.forsale
www.trademarks.lawyer
www.oakland.mortgage
www.london.dance
www.freelance.consulting
The Name.Market makes it easy to find the Premium Domains you want. Just head over to the site to search for keywords or the exact domain name you're interested in. If you want to see the full list of Platinum Premium Domains that have been discounted, download the complete list of reduced Premium Domains in Excel format, or CSV format, and then register your choices on Sept. 9.