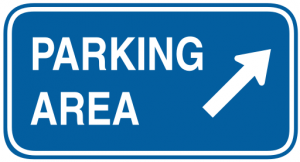 For the past few weeks I have been watching my parking revenue grow. At first I thought it was just a good day or two but then a trend started appearing.
I have not made any major "traffic" acquisitions in the past few months to justify this increase.
My domain names are not optimized for domain name parking in the slightest to avoid any legal problems. (But that is another story.) This is the generic parking page that most of my domain names have. Bad, isn't it? But it is necessary. I will explain this is a future post. "HINT"
This is what I have noticed this year:
First 6 months of 2015 have a 10% increase in parking revenue over the same 6 months of 2014
5 out of 6 months in 2015 have made more money out of the same 6 months of 2014
May 2015 had a 17% increase in revenue compared to May 2014
June 2015 had a 24% increase in revenue compared to June 2014
I saw fewer clicks in June 2015 compared to June 2014 but earnings per click nearly doubled from last year. The same is true for May as well.
My RPM is up nearly 30% in June 2015 compared to June 2014
My results are based on over 9000 domain names parked at domainnamesales.com and less than 10% of these domain names are optimized. Most domains are generic with a few brandables.
Google reported in its Q1 2015 report that average cost per click was down 7% from the year-earlier period. I am waiting for the Q2 2015 report to see if this stat is reversed.
Because my results are in no way representative of the whole PPC market I would like to know what other domain name investors are seeing. Please leave a comment below.