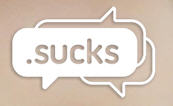 Vox Populi Registry Inc., the .Sucks New gTLD registry, made more than $2,633,800 from selling .sucks domains in Sunrise and the first few hours of General Availability.
The registry made $2,178,000 USD (or probably more) just from selling 1,089 .Sucks domain names during the sunrise phase where only trademark holders can register domain names.
This number could be higher (probably up to 5%) as some of the sunrise domains don't appear in the zone files because they don't have nameservers attached to them.
.Sucks sunrise domain name registrations had a retail price of up to $2,500 and a wholesale cost of $2,000. So while the registry made $2,178,000 in sunrise, the trademark holders spent up to $2,722,500. The difference in the 2 prices is the registrar profit. Not bad at all.
.Sucks entered General Availability (GA) today, 21st of June 2015, and in the first few hours of GA it had already sold 2,279 more domain names.
Most domains in GA have a recommended retail price of $250 and a wholesale value of probably $200. That should add another $455,800 in the registry's pocket for a grand total of $2,633,800.
The 3,394 domain name zone file count and the grand total of $2,633,800 does not include domains that are blocked using the .Sucks Domain Block that is selling for a suggested price of $199. Anyone has the ability to place any domain available as a Standard Registration domain on the reserved list for a year. This will prevent any registration of the domain. Domain Block does not apply to registered domains, Sunrise domains and Premium domains. For example the domain BarackObama.sucks seems to be blocked and not available for registration although it is not producing a whois record.
Similarly to other registries some domains are considered Registry Premium or Market Premium and have higher registration prices. The Market Premium domains have a suggested retail price of $2,499.
The .sucks zone file shows 3,394 domain names just a few hours after GA started. Some domains might be missing because of inactive domains with no nameservers.