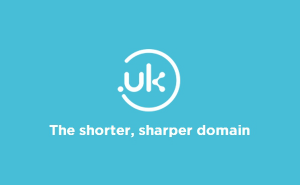 Nominet, the .uk registry, is consulting on a proposed policy to clarify what data about domain-holders is published in the .UK WHOIS and, regardless of what's published, ensure they have the accurate data essential for running .UK.
The objective is to balance playing Nominet's part in running a safe and trusted internet with an increasing desire for privacy online.
Nominet is seeking feedback on two aspects:
The .UK WHOIS opt-out service: Nominet is proposing to clarify who's eligible to opt-out of having an address published in the .UK WHOIS.
Registrars' privacy services: Nominet is proposing a framework that ensures registrars offering privacy services to domain-holders still provide Nominet with accurate contact data.
The consultation is open and will run until 3 June 2015.
How to participate
Nominet welcomes feedback from all stakeholders. Please visit nominet.org.uk/WhoisConsultation for more information about the proposals, and to submit responses.
How to participate
Please read the consultation document here [PDF] / [Word Doc].
For those wishing to review a condensed version of the proposals, without background research or analysis of other policy options, a short version of the consultation document [PDF] / [Word Doc] is available.
For registrars, a document summarising relevant information, with particular regard to practical implementation of the proposals, is available.
The questions are consistent across all documents. Please submit your responses using the online form here.
The consultation document refers to a range of supporting material, published below under "Appendices to the consultation documents".
Attend a webinar or roundtable
Nominet will be holding two webinars and a roundtable meeting as part of this consultation, which are open to all stakeholders. Please register your participation below.
Webinar: 15.00, Thursday 16 April 2015 – Sign up form
Webinar: 11.00, Tuesday 22 April 2015 – Sign up form
Roundtable: 10.30, Thursday 30 April 2015 – Sign up form