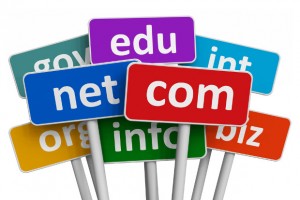 Some people have made up their mind and don't want to listen to anyone.
I was in a session at NamesCon where people from the audience were asking for domain name appraisals. People were saying what domain names their owned when this lady (I don't know her name and even if I did I wouldn't post it) shouted her domain name. Everybody went ooooohhh, because the ccTLD domain name she owns is the name of the very big international company. The domain name can't be considered a trademark infringement per se but it all depends on usage.
I know a lot about this company and its domain name strategy. I have read every UDRP complaint they have filed.
They filed for a UDRP for a domain name I own and they lost. Then they sued me in Greece. That was 3 and half years ago. Still no decision. And if I lose or they lose, either way someone will file for an appeal and we will wait for another 3 years for the second decision. And maybe we will have the final judgement in 10+ years from the UDRP.
I know this company. They don't buy domain names. Never. They file UDRPs and they sue.
What concerns me is that offering this domain name for an appraisal in a public session means that she thinks that this is one of her best domains and that she thinks will be rich soon from selling the domain to the well known company. That ain't happening. This company does not buy domains. Not yet anyway.
I won't mention the domain name because I don't to get the owner any unnecessary attention but anyone in the session will remember it.
I went to talk to her to share my experience but she didn't seem too interested or impressed with what I had to say. She must be the only person that I met at NamesCon that didn't seem interested to talk. It's ok. I don't mind. Her loss. I went away and talked to someone else. I think she is the only person from NamesCon (that I didn't know and still had business cards) that I don't have her business card.
It seemed like she thought she knew all she needed to know about the domain name. That the company has no trademark in her country, that she has a great lawyer, that the domain name is not parked or for sale. That is all good but all these are not going to stop the company from suing her. Maybe she will win but she will waste years in litigation and thousands in lawyer fees.
I went to NamesCon to listen to people but some people didn't do the same.