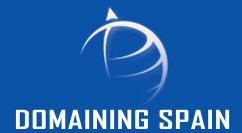 Domaining Europe 2015 that will be held again in Valencia, Spain from the 23rd to the 25th of April will feature Adam Dicker as a keynote speaker.
Adam Dicker is going to open the conference with a keynote address: "News in the Domain World 2015 and beyond!" Braden Pollock (Legalbrandmarketing.com) and Michele Neylon (Blacknight.com) will moderate this event.
Domaining Europe also announced the participation of Paul Reynor Keating (law.es) and
Jorge Campanillas (iurismatica.com) as well as Professor Mónica Lastiri who just published her book about commercialization of Domains in a legal aspect.
Carlos Blanco, a well known "Spanish Business Angel" and a domain investor will give his view on the startup scene in Europe.
There will also be 5 startups that will be given the opportunity to present there pitches to the audience.
This year Domaining Europe is going to support KIVA and has opened the Group http://www.kiva.org/invitedto/domaining_europe/by/dietmar4782
Domaining Europe is offering OnlineDomain.com readers 10 tickets at a 50% discount (300€ saving). Please use the code "xxxx" to claim your ticket.
50% Discount Code: ODPASS50
Redeem at: http://www.amiando.com/DomainingEurope2015.html
Dietmar Stefitz is doing a great job organizing the event. Some of the discussions that will be covered are the following:
Geo Tld's
How to avoid your Domain being stolen
How is .com doing
News on the newGTLD scene
Startups and Domains
Domain Tools and APPS
Domains and SEO
The new WHOIS and how it will affect the Registrant
News on the Development side for Domains
The role of Europe in our Industry
ccTLD's and New GTLD's
How should ICANN spend the auction proceeds
Should a big part go into awareness and Marketing of new GTLD's
This is the 7th European Domaining Conference in Europe.
OnlineDomain.com is a media partner of Domaining Europe 2015.