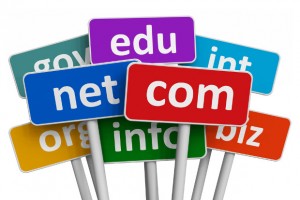 The SWITCH Foundation stopped selling .ch domain names on 1st January 2015 and is successively handing over client support to its business partners, the registrars. SWITCH will be asking its clients to gradually transfer their .ch domain names. The basis for this change is the new Ordinance on Internet Domains (OID). SWITCH will in future focus on operating the .ch domain name directory and on ensuring that the Swiss Internet remains secure and stable.
Three months before expiry of the subscription period, the clients of .ch domain names are prompted by letter to transfer their domain names to a registrar of their choosing. SWITCH publishes a list of the transfer registrars on the website www.nic.ch.
The first clients will be prompted to transfer by mid-January
By mid-January 2015, SWITCH will be sending out the first letters to clients whose domain name subscription expires at the end of April 2015. Letters addressed to clients with domain names expiring at the end of May 2015 will be sent by mid-February 2015. This procedure is repeated in the subsequent months. The final letters should be sent out to clients in mid-December 2015 for domain names expiring at the end of March 2016. Holders of .ch domain names do not have to take any action until prompted by SWITCH in writing to carry out the transfer.
For a secure and stable Swiss Internet
Operation of the DNS (Domain Name System) infrastructure for .ch, allows SWITCH to provide not only a stable and reliable Swiss Internet, but makes it accessible globally and protects it from attack. Protection of the DNS in the new Ordinance on Internet Domains (OID) is thus anchored. SWITCH's renowned Computer Emergency Response Team (CERT) has been fighting successfully since 2010 against malware (malicious software) on Swiss websites. The top-level domain .ch therefore belongs to the most secure in the world. Since .ch registry is a critical infrastructure for Switzerland, it must meet particularly high security standards. Thanks to its long-standing experience and proven contractual performance, SWITCH guarantees robust design and a stable operation of this critical infrastructure.
For additional information please consulthttps://www.nic.ch
Our FAQs on transferring domain names provide answers to the important questions about transferring .ch domain names.