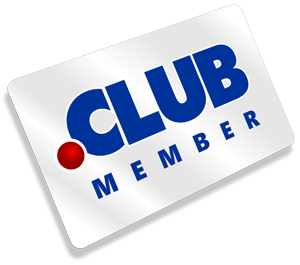 Coffee.club, a subscription-based coffee club that delivers among the freshest access to organic, ethically sourced roasted beans on the market today, announces its launch on Black Friday to appeal to the more than 54 percent of Americans who drink coffee on a daily basis.
Coffee.club is the first company incubated under Startup.Club, which gives entrepreneurs an easy and affordable way to fund the purchase of a 'category-killer' .CLUB domain name and build a company around it.
To celebrate the launch of the coffee subscription service and the Black Friday/Cyber Monday shopping traditions, Coffee.club will be offering a special 40% discount on all orders Friday, November 28th through Monday, December 1st.
Coffee.club is a perfect example of how a great business can be built around one great domain name, said Colin Campbell, CEO of .CLUB Domains, which launched Startup.CLUB less than a month ago to offer qualified businesses assistance in obtaining their domain name and marketing their business.  "We formed .CLUB as a way for people to express their passions online and build a community around it," added Campbell.  "The team behind Coffee.club has years of experience in the coffee industry so the timing was perfect to create a subscription coffee service, a coffee.club."
Coffee expert and businessman Bill McClure purchased Coffee.club last month for $100,000, the highest amount paid to date for a new domain name extension, to be paid in installments under the Startup.club program.
Coffee.club delivers small-batch, hand-roasted Third Wave Coffee Arabica beans and delivers fresh roasted coffee to members doorsteps just days from being roasted. The Third Wave Coffee movement boasts the highest form of culinary appreciation of coffee, allowing customers to taste the subtleties of flavor, varietal and growing region.
"Coffee connoisseurs have a passion for freshness and taste, and that passion deserves a club of its own," said McClure.  "The Coffee.club domain name is incredibly brandable, memorable and marketable, and Startup.CLUB made it easy for us to acquire the name, and leverage marketing and business support from the .CLUB team."