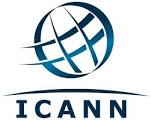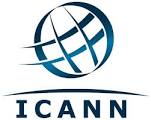 This is one of the reasons that I don't attend any ICANN conferences. The other is that most are too far away from Greece.
I watched the closing interview of ICANN 51. ICANN's Brad White interviews Fadi Chehadé and Dr. Stephen Crocker on the ICANN community's acceptance of the revised accountability process at the close of ICANN's 51st Public Meeting in Los Angeles.
I tried to learn something but I failed. Actually I did learn something but not about ICANN. I learned a lot of interesting words. Words that are probably used by politicians all over the world daily saying nothing…
I don't believe that this kind of "internal" interviews are useful to anyone. Fadi Chehade and Stephen Crocker have made some important changes to ICANN but this kind of interviews are a disservice to ICANN's work.
ICANN's leaders should focus on talking about real problems. Empty words don't help anyone. ICANN is supposed to be a technical organization, not a political one.
This 7 minute interview could apply to any circumstance if 10-15 words were changed. It seems more like a motivation seminar than anything else. The best quote belongs to Fadi Chehade: "The accountability track is now on track.".
Again, I think that Fadi Chehade and Stephen Crocker have made some improvements in the past couple of years but they should focus communicating these real changes.
I dare you to watch the video below but first here are the words I extracted. I will probably use them in the future so it was not time completely wasted:
Stephen Crocker:
big strides
attention
accountability mechanisms
attention to accountability
incremental improvements
a lot of frank and forthright discussion
clearing away
concerns
focused
smooth basis
improvement
higher level of visibility of accountability measures
Fadi Chehade:
sense of confidence
on board
on track
aligned
confidence
path forward was strengthened
The accountability track is now on track.
impressively on track
remarkably
effectiveness
building solutions
confident
confident
importantly
complete consensus
vigilant
supporting
ensuring
important test
moving forward
support community consensus
accountability process
solution
community consensus
dead on arrival
commitment
consensus
solution
Stephen Crocker:
attention
supportive
extremely unlikely
goal
work out
transition
distinction
real work
individual components
reviewed
actively involved
watching
confident
pretty pleased
not worried at the slightest
watch closely
pace
eager
Fadi Chehade:
unequivocally
strong statement
affirming the commitment
independence
empowering
mage affairs
presence
doubts
concerns
commitment
smooth transition
strengthens
reaffirmed
process
multi-stakeholder approach works
thinking through
internet governance
delivered
progress
powerful
human solidarity
human development
developed by men
support
distributed internet governance based on the multi-stakeholder approach is critical to the future of the internet
Stephen Crocker:
evident
fully committed
capacity
exhibiting
personal leadership
personal knowledge
personal commitment
heartwarming
positive experience