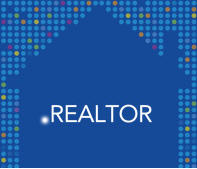 The National Association of Realtors launches .REALTOR today October 23 offering 500,000 domains to its members but geographic, generic terms and initials are not available.
For example if you are named John Cooper Smith you can't register the domain name jcs.realtor. And of course you can't get anything like NewYork.realtor, escrow.realtor or home.realtor.
The top-level domain is made available only to real estate professionals who are Realtors®, members of NAR or CREA. The domain is also be made available to state and local Realtor® associations, association multiple listing services, affiliated institutes, societies and councils and NAR strategic business partners.
NAR provides the first 500,000 members who register for a .REALTOR domain with a free one-year license, and CREA provides 10,000 free domains to members on a first-come, first-serve basis. Members will also have the option of purchasing additional .REALTOR domains at this time.
What will I need to claim my .REALTOR domains?
You will need:
credit card
NRDS id for NAR & IRMs, NAF id for CREA
list of domain name ideas
Will geographic and/or generic terms be available for registration and use?
No. Instead, these .REALTOR domain names will be reserved for future use to benefit the entire industry, such as the Find a REALTOR® directory, or to search listings on realtor.com®, etc. Members, firms/offices and member boards whose names include geographic and/or generic terms in their names may be permitted to use such terms in their domain name, but these requests will require manual review and approval. NAR reserves the right to approve/deny such domain names at its discretion.
Here are the guidelines and restrictions you need to know to make it work for you:
Claiming .REALTOR domain names are first-come, first-served. At minimum,
Only members of the NATIONAL ASSOCIATION OF REALTORS® (NAR) and The Canadian Real Estate Association (CREA) can use the .REALTOR domain
Members must use their first, last or full name in their domain name as it is in their NAR or CREA membership record
Either your full first or full last name must come directly before .REALTOR.
To see the full set of business rules for the .REALTOR domain, including firms/offices, Boards and Associations, and REALTOR® owned MLSs, click here.
Naming Rules for Phase I – Membership:
Question

Answer

Example

Can I use just my first name?

Yes

Robert.REALTOR

Can I use just my last name?

Yes

Anderson.REALTOR

Can I use my middle name?
Must be used with first or last name only

JohnAnderson.REALTOR
(where middle name is John)

Can I use my nickname?
Can use nicknames for your formal first names as our system accepts over 1million common nicknames

Bob.REALTOR, BobAnderson.REALTOR

Can I use my initials?
Must be used with last name, not as a standalone

RAnderson.REALTOR

Can I use words or a phrase before my name?
Can use as long as it is appropriate

TeamAnderson.REALTOR
SellwithBob.REALTOR

Can I use numbers?
Yes, before or after your name

Robert1.REALTOR
21RAnderson.REALTOR
The below discounts+ are for .REALTOR domains purchased at the same time after the first free domain is claimed and represent a sample of the discounts you could receive.
Multiple Domain Discount (for additional domains purchased)
Quantity
Discount
Quantity Pricing
Quantity
Total Cost
1
100%
FREE 

$39.95

FREE 

$39.95

2
10%
$35.95
$35.95
3
15%
$33.95
$67.90
4
20%
$31.95
$95.85
5
25%
$29.95
$119.80
Multi-Year Discount (for additional domains purchased)
Years
Discount
Years Pricing
Years
Total Cost
1
100%
FREE 

$39.95

FREE 

$39.95

2
5%
$37.95
$37.95
3
10%
$35.95
$71.90
510
15%15%
$33.95$33.95
$135.80$305.55
Multiple Domain and Multi-Year Discount (for additional domains purchased)
Quantity
Years
Quantity
& Years
Discount
Quantity
& Years
Pricing
Quantity per
Year Total
Cost
1
1
100%
FREE 

$39.95

FREE 

$39.95

2
2
15%
$33.95
$50.93
3
3
25%
$29.95
$79.87
55
510
40%40%
$23.95$23.95
$114.96$117.36