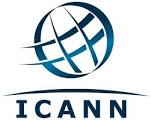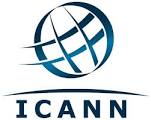 Norid is negotiating with the Dutch registry, SIDN, to possibly rent or sell the .bv top-level domain.
Norid is in talks to offer the ccTLD .bv on the Dutch market, confirms CEO Hilde Thunem.
Norid have been in dialogue with SIDN for a while about a possible joint effort to utilize .bv in the Netherlands. SIDN is now examining the market potential, and the further process will be decided on when the market analysis is ready.
In addition to the top-level domain (TLD) .no, Norid is responsible for .bv (Bouvet Island) and .sj (Svalbard and Jan Mayen). .bv is supposed to be the domain for the island Bouvetøya, but the domain is not practically in use because current inhabitants of the island are just penguins.
Bouvet Island is an uninhabited subantarctic volcanic island and dependency of Norway located in the South Atlantic Ocean. Why an uninhabited got it's own ccTLD from ICANN is anybody's guess. I guess the number 1 premium domain would be penguin.bv.
For the last several years they have considered innovative and efficient ways to make use of them in the growing domain market. Regarding .bv, Norid continue to receive emails from Dutch companies that want to register .bv domain names. In the Netherlands, the abbreviation 'BV' is the equivalent of UK's 'Ltd and Norway's 'AS', which explains the attraction for Dutch companies.
According to Thunem, the idea has been discussed with the Norwegian authorities, which are positive to this. There are however no plans about Svalbard and Jan Mayen domains, which are also managed by the Norwegian company.