#McConnelling is the latest trend to hit Twitter and YouTube thanks to Jon Stewart and Mitch McConnell, a United States Republican Party Senator from Kentucky.
The trend started when Jon Stewart made fun of Mitch McConnell and his tv ad on the Daily Show on March 13th 2014: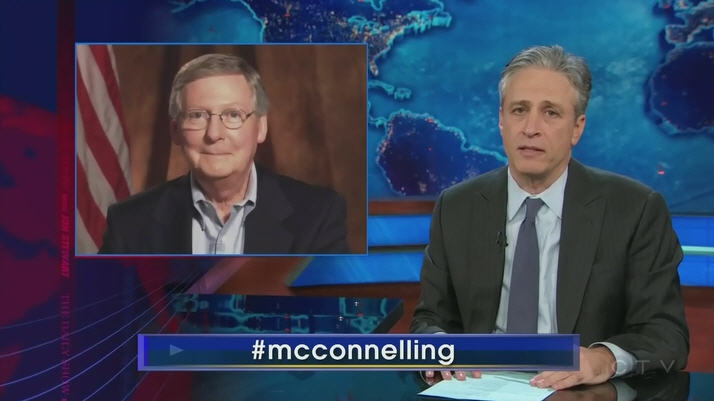 Immediately after the show the domain name Mcconnelling.com was registered by Washington company Fledgling Studio that offers "Out-of-print and hard-to-find books and information for Glass Artists and Collectors".
The domain is not used and is parked with the default Go Daddy landing page with Go Daddy collecting all the PPC revenue.
The domain name mcconnelling.net was registered on March 16th and features an empty wordpress installation.
Actually the most active domain name on #McConnelling was registered between the 2 domains above. Mcconnelling.org was registered on the 15th of March at Enom and has whois privacy enabled.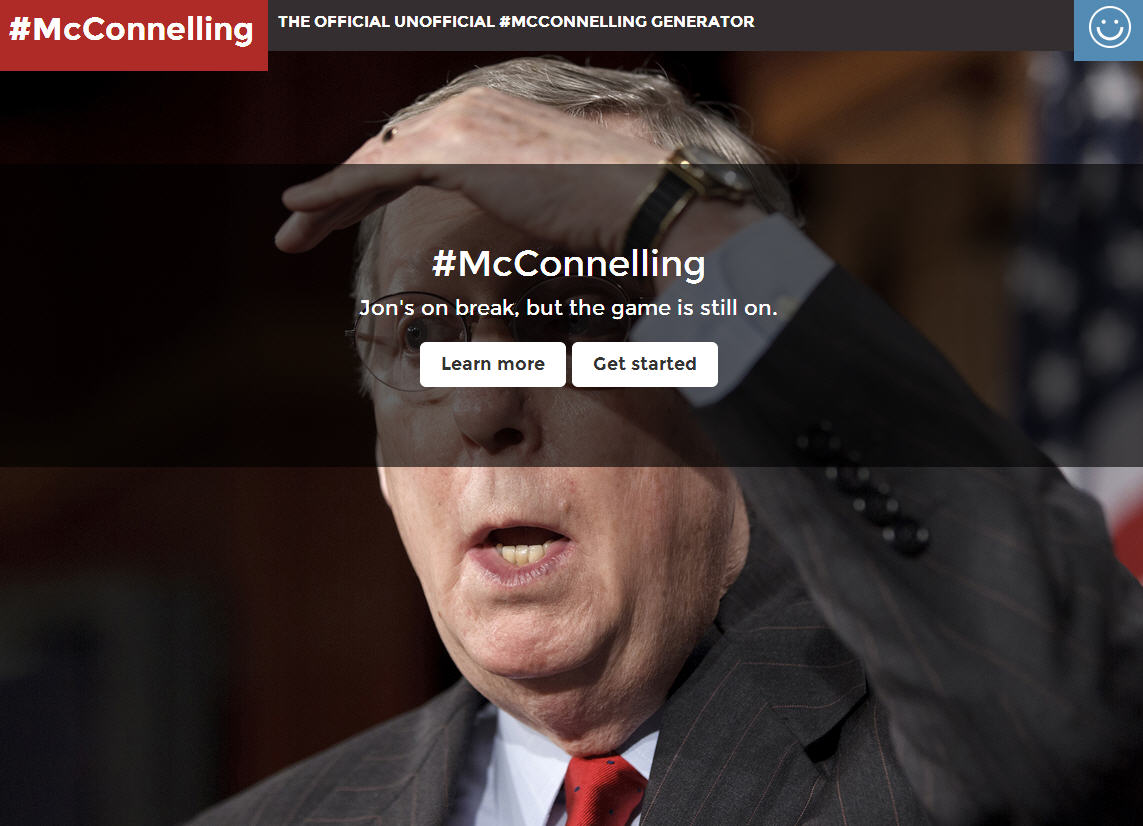 Mcconnelling.org (website requires the Google Chrome browser.) features a #McConnelling generator where you can pick your video segments and music and make a YouTube video. Here is one: