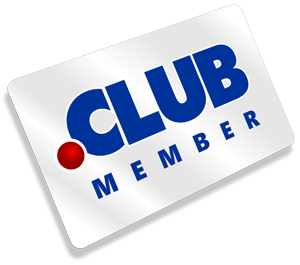 Easyspace, one of the UK's leading ICANN accredited domain name registrar and web hosting companies, will be offering the new .Club domain name extension after signing a Registry-Registrar agreement with .CLUB Domains, LLC.
In pre-registrations throughout the world, the .CLUB extension has consistently ranked among the Top 10 of most popular new generic Top Level Domains (gTLDs) to be applied for, making it the first top level domain to come to market that has mainstream appeal.
It offers so many possibilities to businesses and groups across the UK and is likely to be of interest to organisations such as sports clubs, business clubs, community clubs, holiday clubs, private clubs, night clubs and many, many more.
Sarah Haran, managing director of Easyspace, said: "Of all the new gTLDs being issued .Club is one that really stands out so far. Having a memorable 'yourname.club' web address will allow groups focused around every imaginable interest to have a URL that is convenient and has real meaning in the marketplace. You can use .Club to identify your business loyalty programme, your sports group or your community group and draw in members around it."
Colin Campbell, CEO and Founder of .Club Domains, added: "We expect the .Club domain to have great success in the UK marketplace and we're pleased to partner with Easyspace to make it available to clubs, sports teams, companies and individuals who share a passion. Having a .club web address will open up a world of possibilities to better market, brand and bring people together online."
The new .Club gTLD will be available for pre-registration from Easyspace shortly. For more information visit http://www.easyspace.com/domain-names/extensions/club-domain-names.