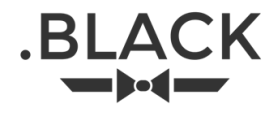 New gTLD registries and registrars have a long way to go trying to make New gTLD domain names available to everyone. There is no consistency and every registrar has it's own confusing  rules that most of the time are not endorsed by the registry.
Here is an example. I tried to pre-order some .black domains for the general availability that was starting yesterday. I went to the official .black website and clicked to see the list of registrars. I had to click twice on "more registrars" so I could see the whole list that is not so big. There are just 45 registrars offering .black domains out of more than 1000 ICANN accredited registrars. 8 of them are actually all owned by Go Daddy so there counted as 1 registrar in my book.
Then I visited most of them and about half were not offering .black pre-registrations. (Enom and Mesh Digital) I am not even sure that all registrars listed there are offering .black domains today.
I decided to use Continue reading →