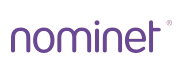 Nominet announced that it is boosting the security of the UK namespace to help protect it from attack and exploitation. As part of this, they will be offering two-factor authentication access to their Online Services (OS) to registrars later on this year. Two-factor authentication is a two-step verification process and provides an extra layer of security to users accessing online systems.
Nominet is running a limited pilot in September and it will be inviting a small number of registrars to take part. For the pilot, Nominet is selecting those who have approached us about this service in the past, in particular the brand protection sector, and those who log into the Nominet OS most frequently.
Following a successful pilot, two-factor authentication will be offered to all registrars wishing to use it later on this year. The new security feature will have a phased rollout, with registrants being offered this service at a later date.