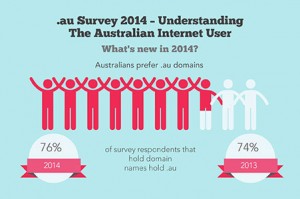 A survey of more than 3,000 Australians has found .au domain name registrations are on the rise, with 76% of all domain name holders choosing .au, an increase of 2% on last year.
The survey is the second annual report to investigate domain name use and ownership in Australia.
It was jointly prepared by AusRegistry and .au Domain Administration (auDA) with assistance from global market research company Effective Measure.
Security and trust
The report found .au remains Australia's home on the Internet with more than double the level of trust over any other namespace.
George Pongas, General Manager of Naming Services at AusRegistry, said the results show the .au brand position is built on a foundation of trust, reliability and security. Continue reading →